Find me performing at The Free Association's Harold Night with my team "Long Weekend". Upcoming dates in 2019.
Thursday 28th March
Thursday 11th April
Thursday 18th April
Friday 26th April
Thursday 9th May
Friday 17th May
Friday 31st May
All gigs at 7.30pm.
Proud to announce the first round of outings for the LGBTQFA. Yes, I don't think I could squash any more thinly veiled gay references into that first sentence. This is the first all-queer improv team at London's home of American-style long-form improv, The Free Association. It's just like other long-form improv but it's that little bit gayer (which I think we can all agree can only be seen as an improvement).
The dates are below (basically it's on every fourth Friday of the month) and we'll host with special guest performers from all across the rainbow world of SHOWBUSINESS.
22/03/2019
24/04/2019
24/05/2019
28/06/2019
26/07/2019
23/08/2019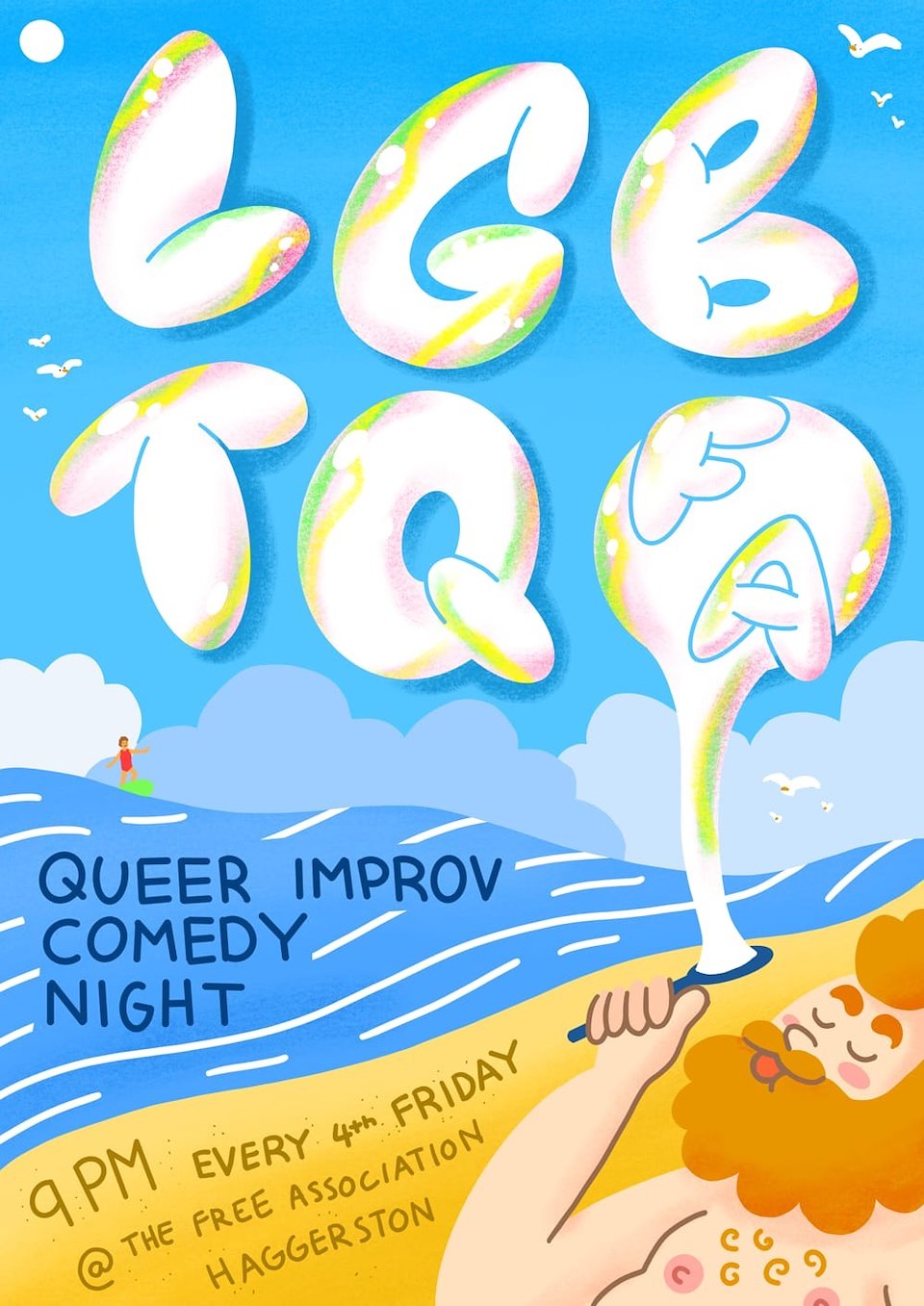 I'm threatening to do some solo gigs. I'm writing the material. I'm practicing it. I've got a camp promo pic lined up and ready to go (below). I'm just working on being brave enough to do it. Watch this space. Just keep watching it. It's art.