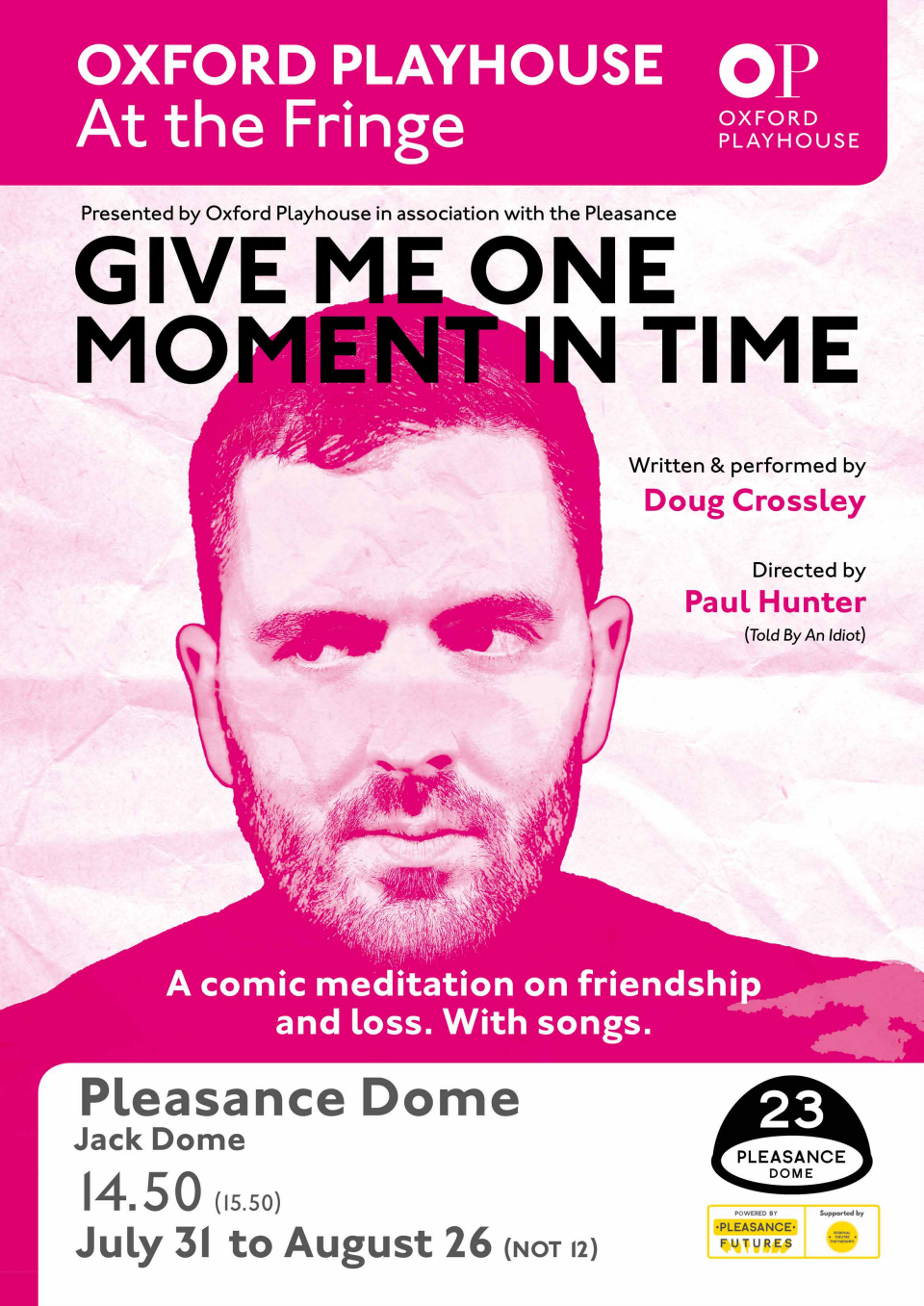 Songs, comedy, and the heartache of trying to understand a friend's suicide. This is my debut solo show. It's happy, sad, and often silly. A life-affirming love letter to the moment we share in a theatre.
The show is produced by Oxford Playhouse in association with The Pleasance
(supported by Pleasance Futures as part of the Regional Theatre Partnership Programme with Oxford Playhouse).
London Preview 25th July, 9pm
Omnibus Theatre, Clapham, London
Buy preview tkts here: https://www.omnibus-clapham.org/give-me-one-moment-in-time/
Book tickets for Edinburgh via this little link below
Click on this lovely tiny URL: https://tinyurl.com/DougEdinburghTktks
What is it in more detail?
I wrote my first play about the attempted suicide of a close relative. I thought I was writing a really important play that would save the world somehow. My friend was going to direct it and we were going to take it to the Edinburgh Fringe Festival. We dreamt real big. Ten years later that same friend took their own life. This play tries to understand that. It's a tragicomedy joy ride about trauma, mental health, and time. It's a seize the moment project for me. I'm also performing it. I've even learned the piano especially to write this show. Come.